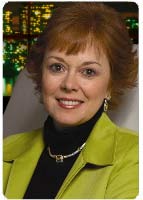 I'm thrilled with the web site Kelli Standish and her team at PulsePoint designed for me.
I was a tough client because I didn't really know what I wanted. I went into this process thinking, "I'll know it when I see it." They gathered information about my likes and dislikes, and my dreams and goals. Kelli presented several designs to me, never growing impatient. When they hit on the right look, they tweaked until it was exactly what I wanted. I'm amazed at their skill and creativity!
My favorite thing about my site is the media player where my readers can listen to podcasts and interviews. I'd been wanting that for years.
I can't recommend them highly enough. You can't go wrong with PulsePoint Design!
--Terri Blackstock, best-selling author of the Restoration series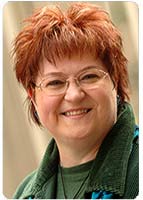 "Nobody knows fiction authors as well as Kelli Standish and PulsePoint Design--a fact that's evident on every author's web site they design!
I'm absolutely delighted with what they've done not only on my own site, but on the sites of authors I know and love. They capture each person's heart and calling with creativity, ingenuity, and style.
If you need a web site designed, you can't do better than Kelli and the PulsePoint team.
Hands down, they're the best!"
--Karen Ball, executive editor and author of The Family Honor series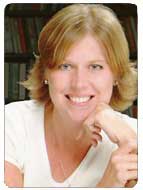 "PulsePoint Design's motto—Go Ahead . . . Dream Big—is just what web designer Kelli Standish helps her clients achieve. Kelli will cheer you on with her signature personal touch.
While building my site, Kelli provided exceptional feedback, tech-quick reliability, and innovative ideas to help define my needs. She listened to my thoughts and interests, provided timely feedback, then designed a web site and business cards that represent me well.
If you want to sharpen your web presence, Kelli is an amazing, tech-savy designer. I highly recommend her services."
--Pamela Dowd, author of All Jingled Out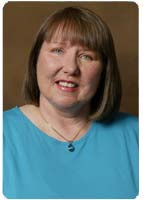 "Creatively brilliant, consummately professional, infinitely patient, and enthusiastically supportive… those are just some of the words that so aptly describe Kelli Standish of PulsePoint Design.
An author's friend, teammate, and cheerleader, she'll happily talk you through the complexities of web design—and more. She's dedicated to finding all sorts of ways to save you money without shortchanging the impact of the web site services you wish to deliver.
Kelli really does make you feel like you're her only client and that working with you is her top priority. Prepare to be amazed by her prompt service, attention to detail, and ability to guide you where you've never dared to go before!"
--Kathleen Morgan, author of the These Highland Hills series"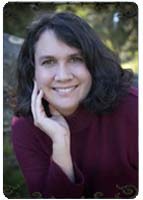 It was a joy and pleasure to work with Kelli Standish and PulsePoint Design for my new, updated web site.
Kelli not only gave me a beautiful, eye-catching site, but more importantly she was able to capture the heart and soul of my writing in the site's design. She brought not just amazing technical expertise and competence to the process, but also a passion to make my site a reflection of God's mission for me in my work.
It was this "extra something," this vision for me as developed on my site, that makes the site that she's created for me both a blessing and encouragement as I press on with the calling of God. I could not recommend PulsePoint Design more highly!
--Marlo Schalesky, author of Veil of Fire and Only the Wind Remembers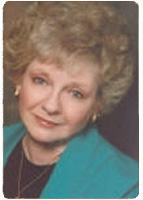 "When Kelli Standish of PulsePoint Design first began to create a site to replace my previous one, I had no idea what I wanted. Fortunately for me, she has a way of getting to know her clients so well that she recognizes what they need. What a skill!
When I finally saw my new site "live" for the first time, I realized I'd been given an incomparable gift from the hands of a creative artist. "Unique," "stylish," "fun," "innovative," and "ease of use" are only a few words that come to mind when I try to describe the result of PulsePoint Design's efforts on my behalf.
Kelli and her team were wonderful to work with, completely reliable, and--yes, "inspired."
BJ Hoff, author of The Mountain Song Legacy series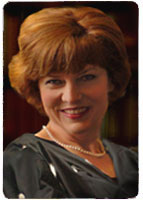 "Pulse Point Design knows me better than I know myself.
Kelli Standish and her team put together a fresh, streamlined site that helps me stay in touch with readers while giving me more time to do what I need to do—write books!
I highly recommend Pulse Point Design for your website needs."
Angela Hunt, author of The Nativity Story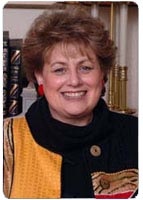 "Kelli Standish of PulsePoint Design is a godsend.
Concept, design, speed and technical finesse— she's got it all— and at a fraction of the price often charged for a corporate web site.
We all dream of that person who can take our design hopes, our meandering ideas, our less-than-eloquent words, and our chaotic files and turn them into a well-oiled machine. Kelli is that designer."
--Wendy Lawton, President, The Lawton Doll Company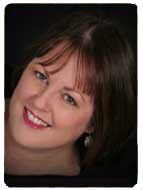 "During the process of creating my first web site, Kelli Standish demonstrated amazing talent, integrity, and tech savvy. She was able to transform my vague, often contradictory ideas and preferences into a beautiful, clean, easily-navigated site, while making the entire process enjoyable.
Thanks to Kelli's insight and ability to read between the lines, I now have a web site that truly reflects me and my work. I enthusiastically recommend PulsePoint Design to anyone in need of web design."
--Annette Smith, author of A Bigger Life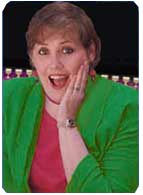 "PulsePoint Design rocks! Kelli Standish did an amazing job updating and totally revamping my outdated site. I love the fabulous colors and that zipper at the top is too cute for words.
As a writer, I'm a big quote girl so I'm thrilled at the way PulsePoint was able to give me a fun rotating quote box on my home page and work in all the other quotes I provided—this definitely provides the inspiration I wanted. I also love all the cool icons and graphics—PERFECT for my chick lit site.
I highly recommend PulsePoint Design. The service is topnotch, the response time excellent, and the end result wonderful. I'm recommending Kelli and PulsePoint to all my friends!"
--Laura Jensen Walker, author of Reconstructing Natalie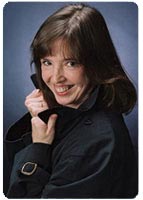 "PulsePoint Design gave me personalized input to create a web presence that fit my needs as an author.
Senior designer, Kelli Standish, has fresh ideas, consummate skill, and gigabytes-worth of enthusiasm. She not only answered all my technical questions, explained options, and customized all my content, she also continues to cheer me on and provide consistent support in all aspects of maintaining my web site.
For a techno-phobic like myself, I was amazed at how she made the creation of my cyber-home a fun and rewarding experience. I can't recommend her highly enough."
--Sharon Hinck, author of The Secret Life of Becky Miller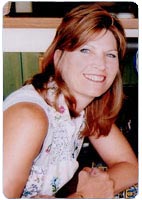 "I am so glad I found PulsePoint Design -- You have been truly the best! Thank you so much for helping me see my passion and dream come true. I am thrilled with my web site -- I couldn't of done it without you! Thank you--Thank you---Thank you!!!"
--Jodie Westfall, Owner- Jodie Westfall Photography
"PulsePoint Design provided professional service and created my business's web site quickly, working hard to make sure I was happy with every detail. Not only was the service topnotch, but the designer knew how to talk about technical aspects of the internet in a way that this non-techie could understand."
--Janet Kobobel Grant, President- Books & Such Literary Agency